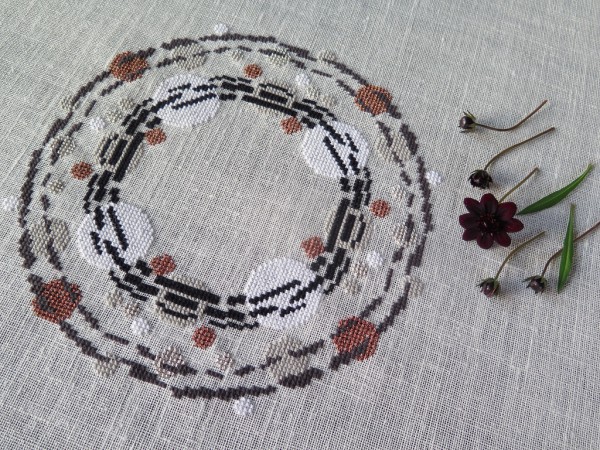 Circles in Circles within Circles … is the central idea here. The colors vary from black to charcoal to light grey to white, adding cobber and silver.
Measurement of Pattern: Diameter 29 cm (8-thread linen)
Measurement of Tablecloth: 70 x 70 cm
The Tablecloth is sewn with double yarn (2 threads in the needle).
On the picture, the Tablecloth is decorated with Chocolate Flowers (Cosmos Atrosanguineus), from my garden.