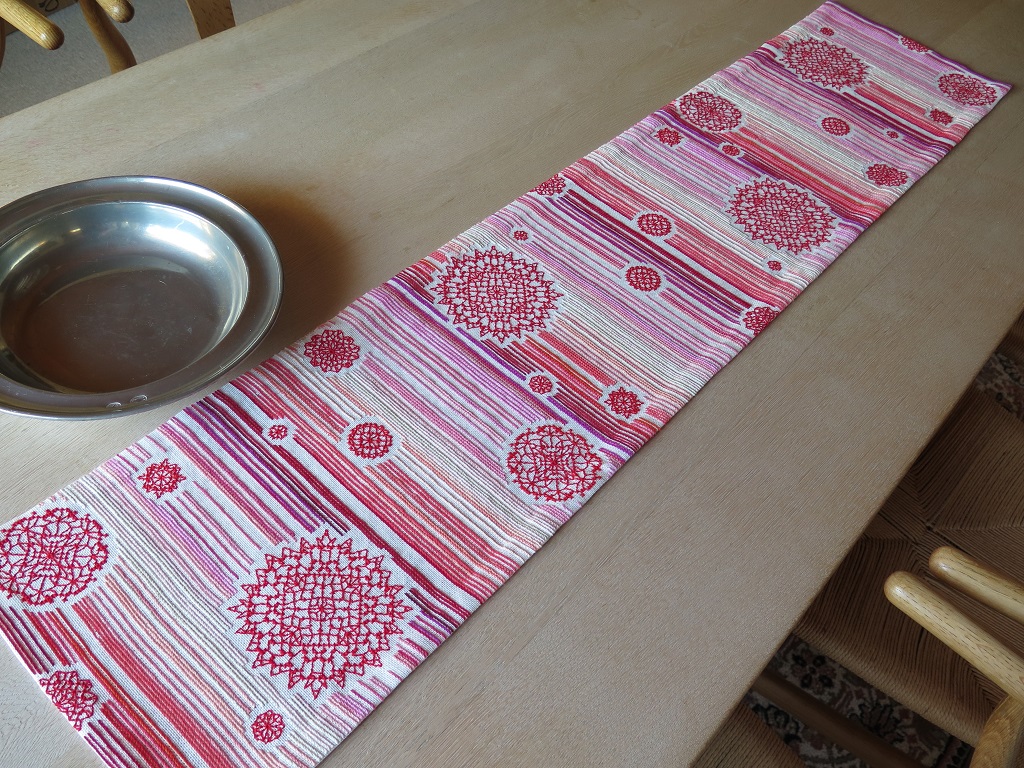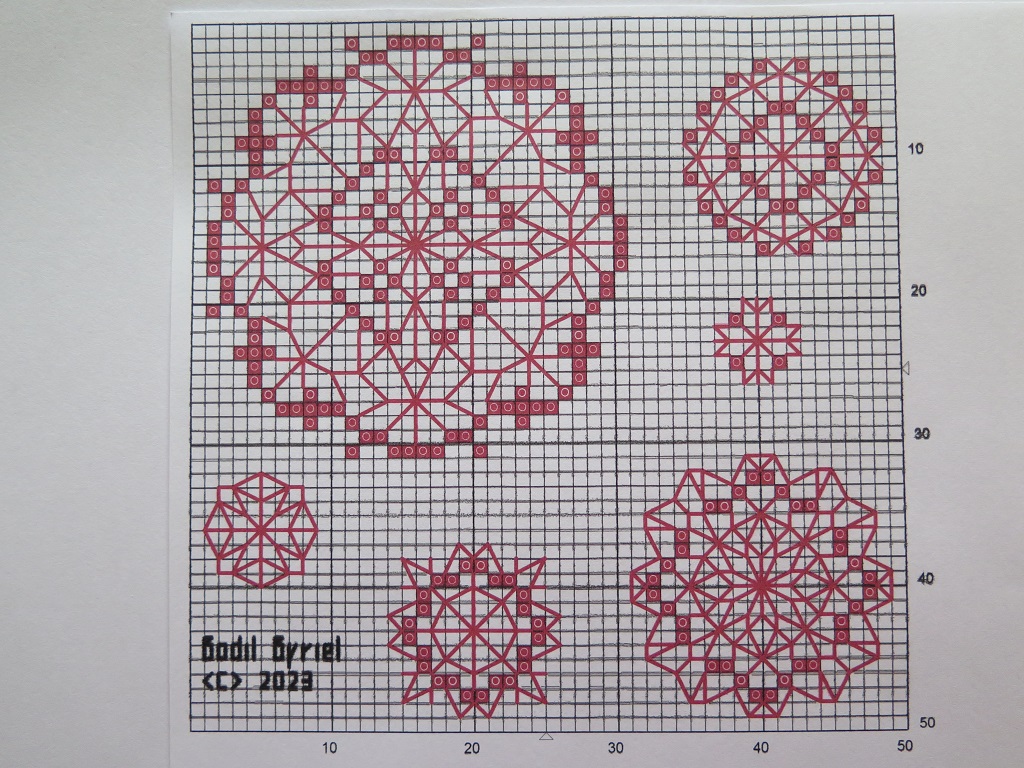 Size approx. 128 x 30 cm.
Embroidered on linen (8 threads/cm) with 3 partial threads in the needle.
Full cross stitches and back-stitches are used for the motifs. Contour stitches are used for the stripes in the background.
Use black thread to divide the fabric into 12 transverse fields. Mark where each motif should be placed.
Divide the yarn into cold and warm colors. The largest remainder is used for the motifs.
Embroider motifs from the center and out. This makes it easy to check that the pattern always fits.
For the background, distribute the warm colors in every other field. Then fill in the rest of the fields with the cold colors.
The pattern is free – enjoy!