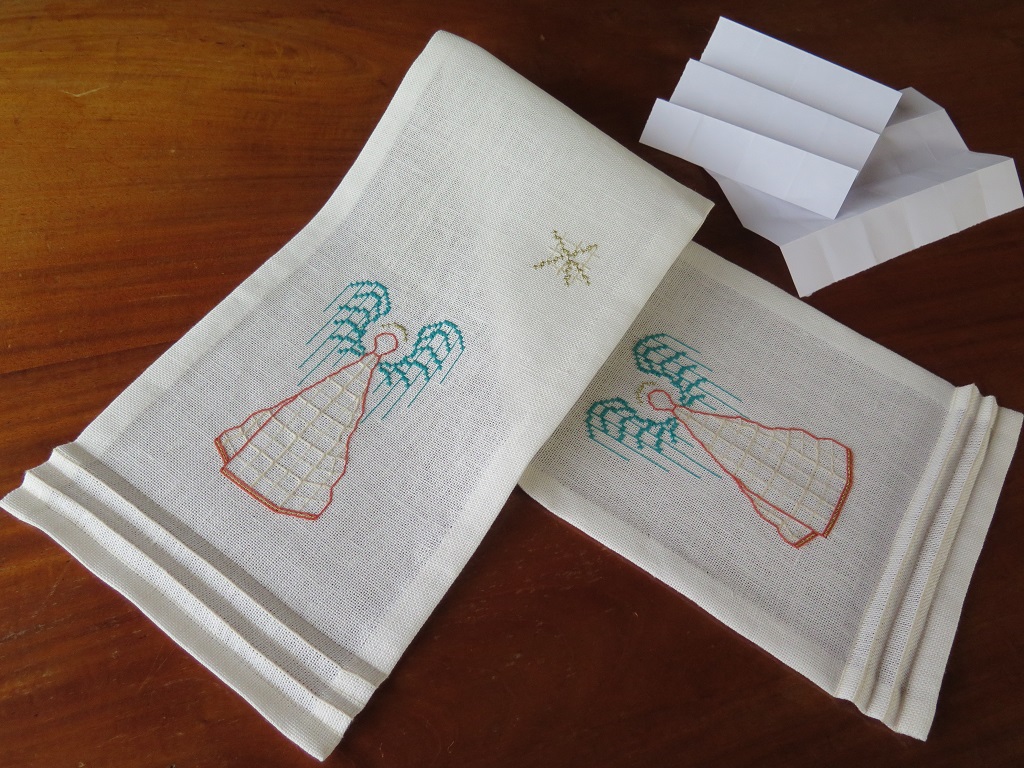 Here's a "paper folding" inspired pattern!
Finished dimensions are approx. 95 x 22 cm. Stitched on linen canvas (8 threads/cm) with flora-cotton from fruzippe. DMC yarn can also be used.
Cross stitches are embroidered using two threads in the needle. Backstitches and contour stitches are embroidered using one thread in the needle.
The squared pattern is obtained by embroidering every other row with backstitches, and every other row with contour stitches.
Make rows of stitches and contour stitches at each end of the runner. The backstitches are pressed backwards, and the contour stitches forward. On linen canvas it is easy to do this using your fingers.
Enjoy!