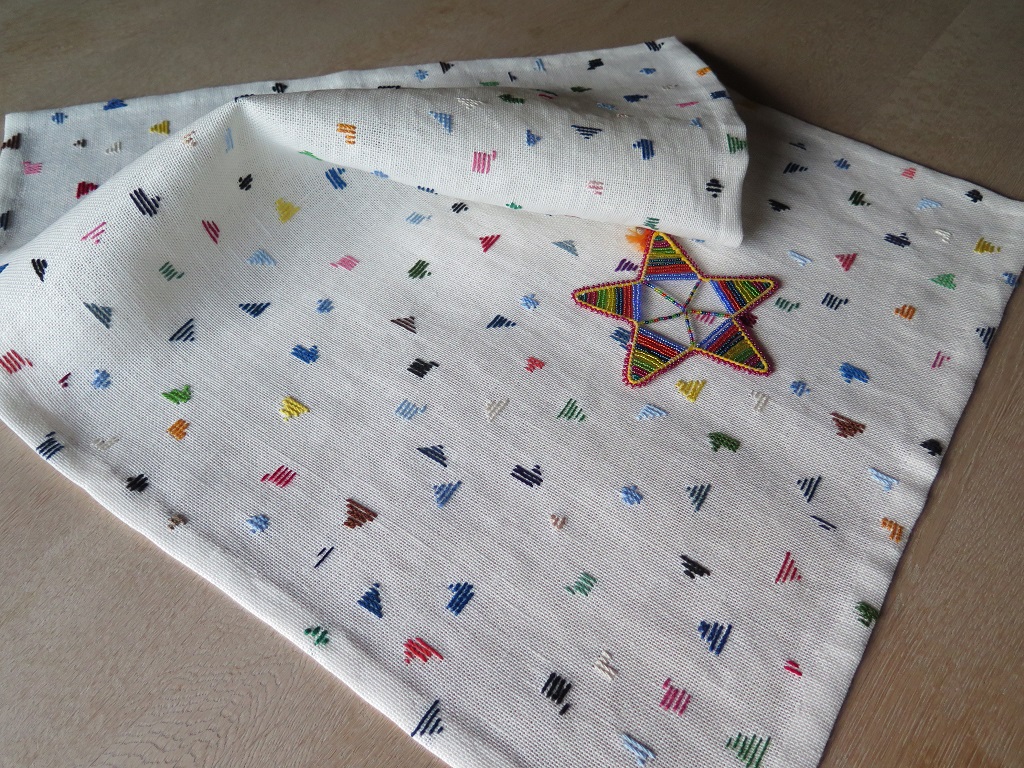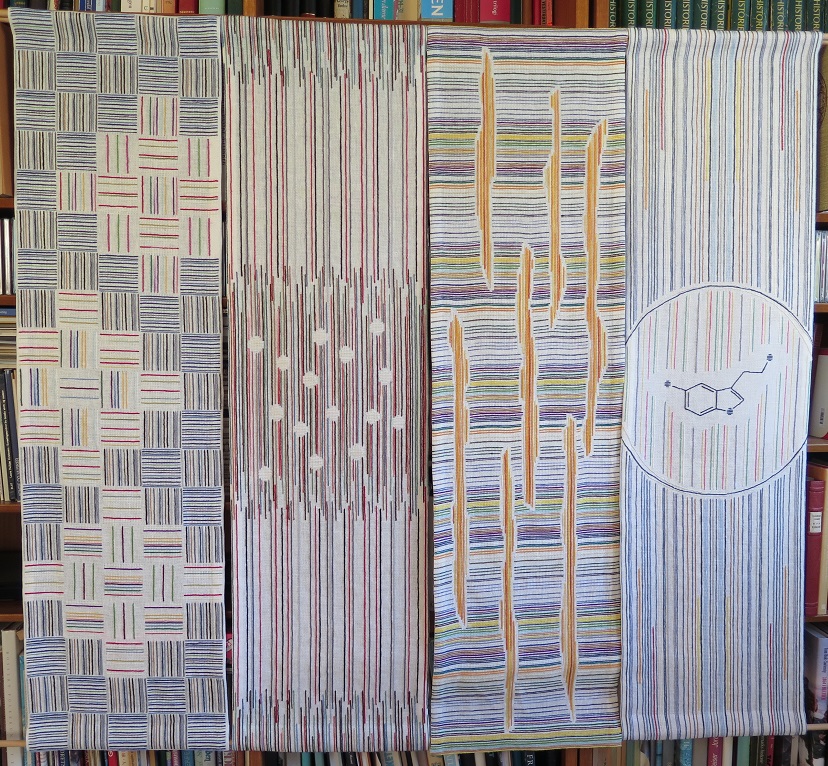 I have transformed a large amount of yarn scraps of different quality into an embroidered work: four panels, and a small tablecloth.
The panels are called: "Flowers", "Pharmacy", "Wood" and "Serotonin". The tablecloth is called "Fragments".
Each of the four panels measures approx. 118 x 32 cm. They can be used separately as a table runner. The tablecloth measures approx. 66 x 47 cm.
It is all made on linen canvas (8 threads per cm.), and is embroidered with two threads in the needle. Contour stitches are used throughout.
First, I divided the yarn scraps into four equal piles, sorted by size. The colors were also sorted.
It was fun to come up with a theme for each panel, and to stick to the pile of yarn scraps that each panel had been assigned.
The tablecloth stands out more clearly in the colors. There is only one shade for each motif. The panels have had all possible shades mixed together, and of large and small scraps. Then the colors mix, almost like when you paint.