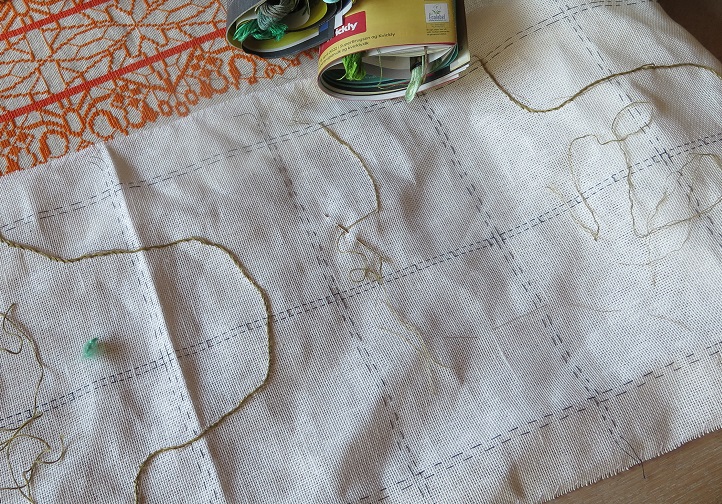 This table runner can be made with any DMC remains you have lying around. It is embroidered on linen canvas (8 threads/cm) with contour stitches.
Dimensions approx. 22 x 130 cm.
First, the canvas is divided into 2 x 12 fields with 3 threads as spaces.
Then, the threads are divided into yellow-green and blue-green shades.
Begin by making a random "path" using a golden thread. The path is made using contour stitches.
After this, the DMC remains are distributed in the 24 fields. Start with the yellow-green fields.