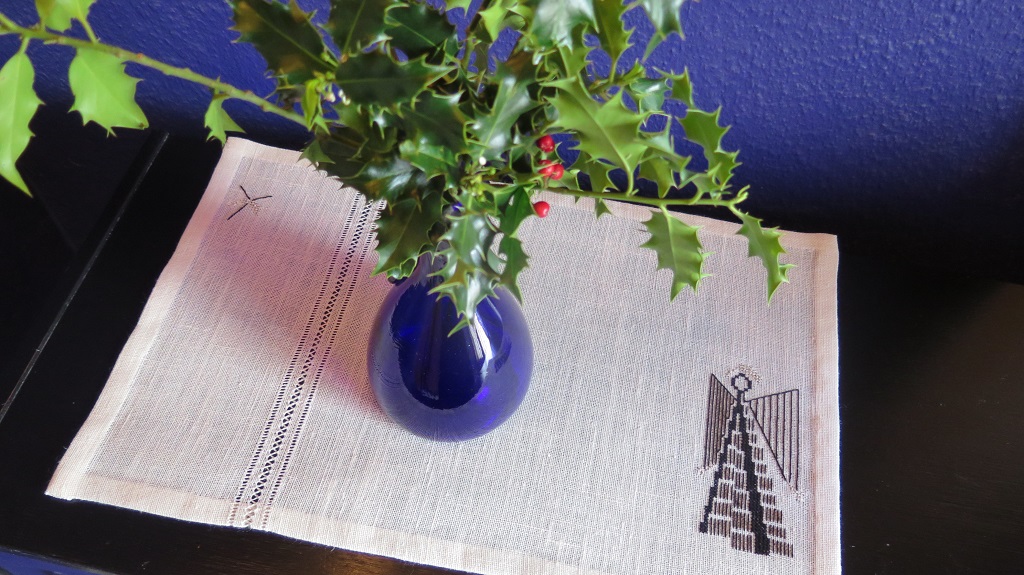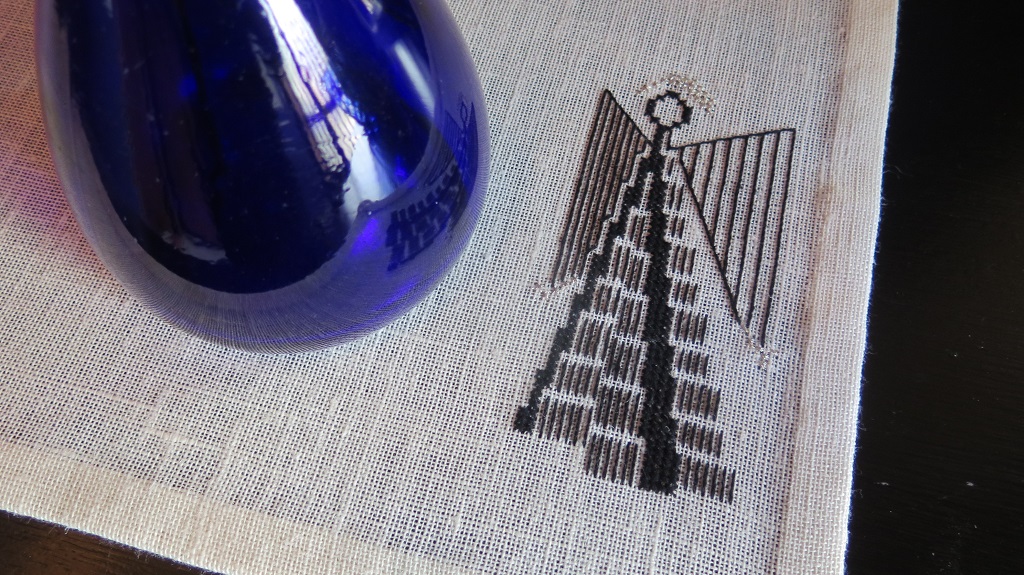 Embroidered on linen canvas (8 threads per cm.), with full cross stitches and contour stitches.
Threads used:
341 flora-cotton from fru zippe (or 310 from DMC)
E 168 SILVER from DMC
Finished size approx. 35 x 55 cm.
Optional: I have pulled threads out of the fabric to create a lace-like effect from edge to edge.