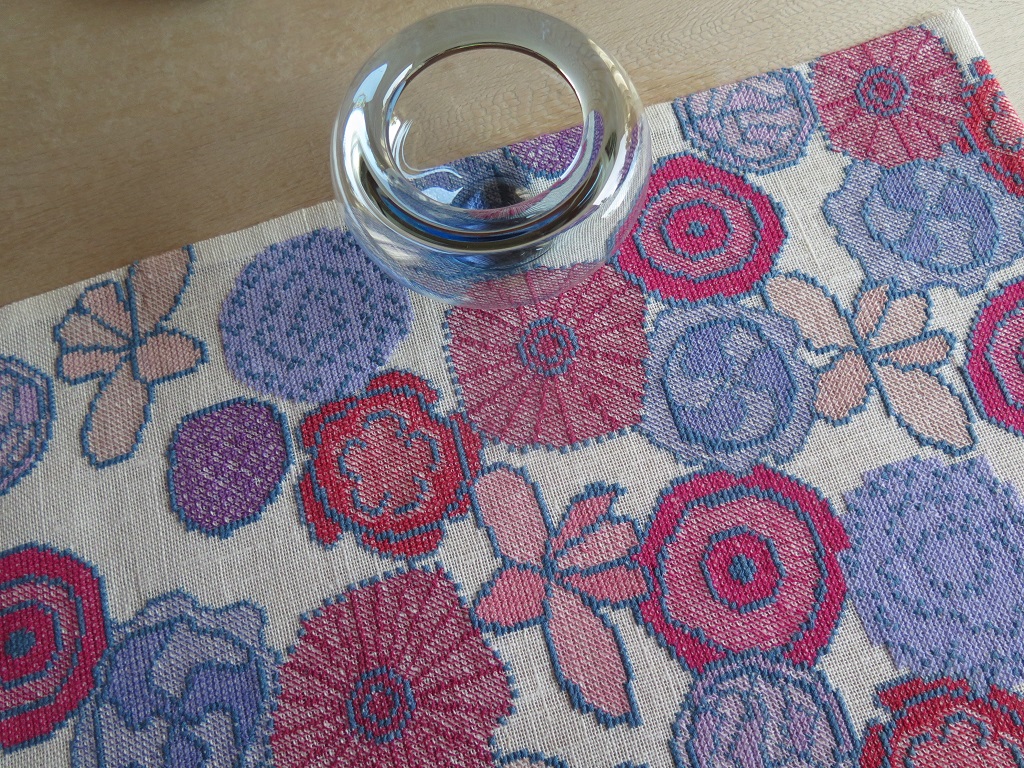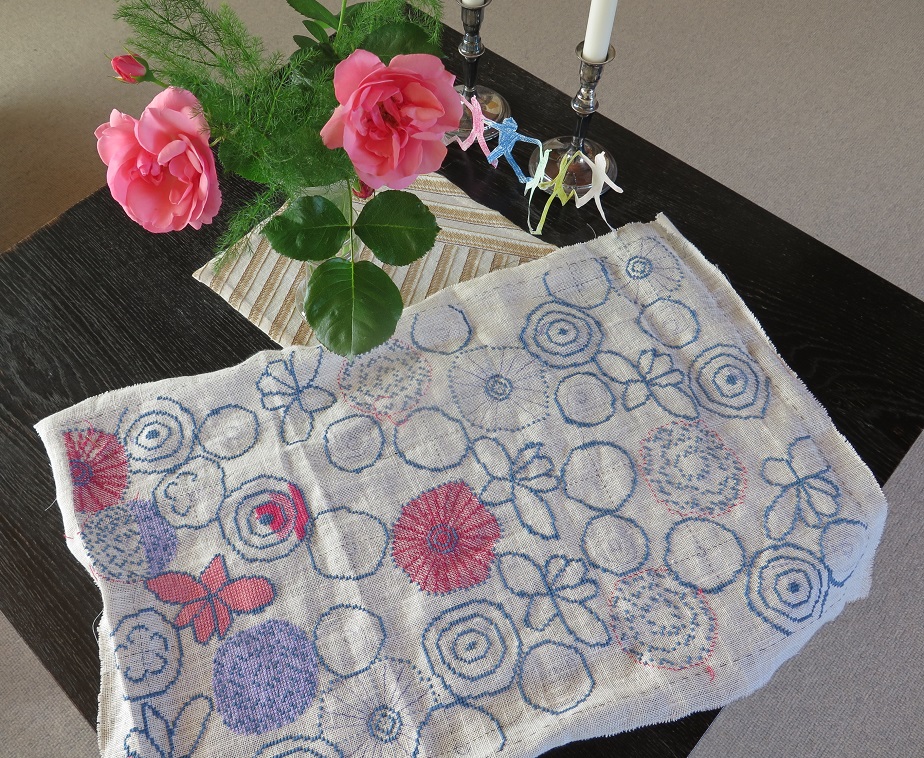 Flowers picked from two bouquets have been the starting point for this tablecloth's fantasy flowers. Finished size 65 x 40 cm. Embroidered on 8 threaded linen canvas.
The flowers are drawn directly on the fabric, and the outline is embroidered with 2 threads in the needle. It is embroidered with flora-cotton from fru zippe.
The structure of the flowers emerges when embroidering with 1 thread in the needle with whole and half cross stitches. That is, each flower is embroidered with just one color.