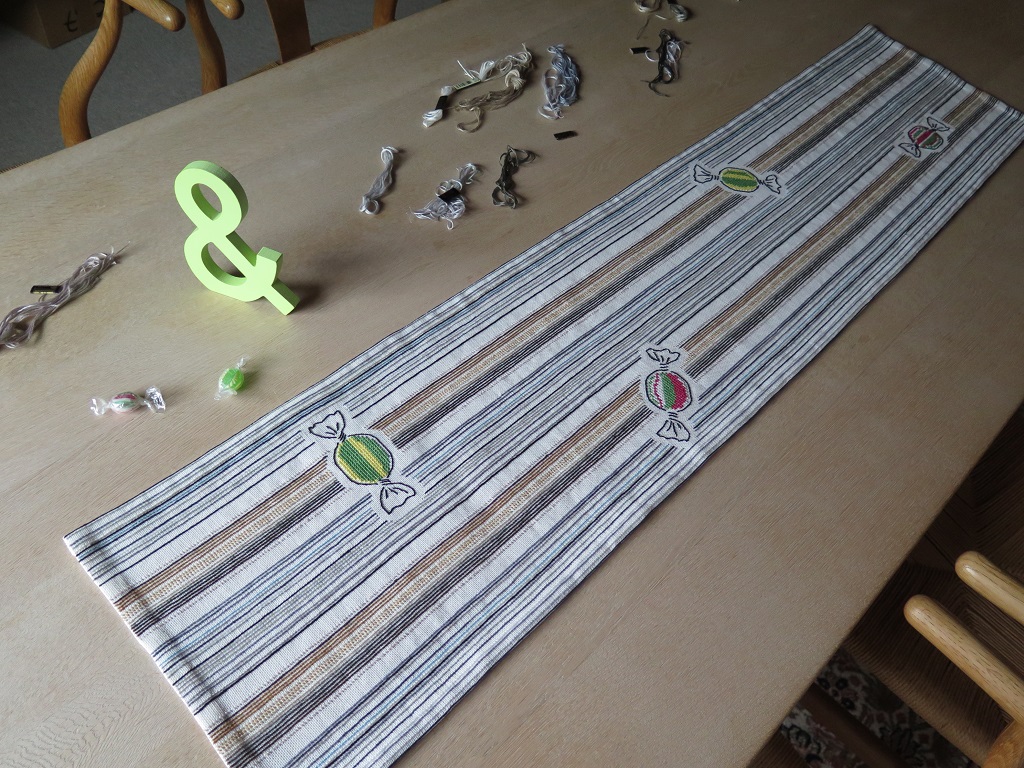 Finished dimensions approx. 132 x 30 cm.
Embroidered with left-over DMC yarn on linen canvas (8 threads per cm.) Use as many scraps of yarn as possible. Divide into warm and cold colors. Made with three threads in the needle – whole and half cross stitches and contour stitches.
The pattern is free.